Robert (Bob) Nelson was born and raised in Grand Rapids, MI. As part of the first series of grants that the foundation has provided, there was a specific focus of doing some special things in Mr. Nelson's honor in his hometown. Our second round of grants will be focused on special causes in the Los Angeles area that honor and emulate Bob's character and giving. The grants that are displayed here are part of that effort as well as an ongoing pursuit of honoring Mr. Nelson's desire to help young people enter the field of media/ broadcasting. The Robert Nelson Foundation is committed to honoring Mr. Nelson by funding projects that emulate the outstanding characteristics that he demonstrated throughout his life. The foundation looks forward to continued growth and development in its giving and looks forward to sharing these results as time moves forward.
The Robert Nelson Foundation is not currently accepting open grant applications. The foundation is currently working to establish initial projects that will honor Mr. Nelson. As the foundation grows and develops, the board will continually explore and examine giving options to best fit the vision of Mr. Nelson and the foundation.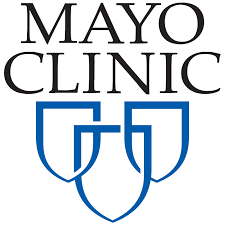 The Robert Nelson Foundation has given a $10,000 gift to the Mayo Clinic to assist in the fight against the COVID-19 virus. The Mayo Clinic is synonymous with excellence. This gift supports the foundation's desire to promote excellence, caring, and proactive...
read more